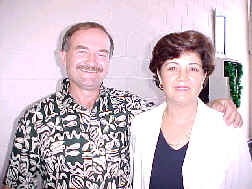 Christos Vlachos was born in Geraki 24th March 1944. He had three sisters and two brothers. His dad was a shepherd and had goats and sheep. He moved to Australia because Greece was a poor country after World War II. He left most of his family behind but he came with his brother Peter.
Life in Greece
For fun in Greece Christos played games and went to the movies and theatre. His primary school was in his village but his high school was in Sparti. Christos made cheese and olive oil and helped his dad pick vegetables. Also Christos would pick olives and make olive oil with them.
Travelling to Australia
Christos travelled to Australia with his brother Peter, on a big ocean liner.
Settling in
When Christos first came to Australia he could not speak English so he had to go to night school to learn how to. To get a job he had to go around factories asking for a job. When he finally got a job he was very lucky because not many people could get a job that easily.
Life in Australia now
Now Christos has his own business as a shopkeeper. His shop is forty-two kilometres from where he lives. He is a father of three kids; two girls and one boy. He says he lives in a normal brick house just like any other person.