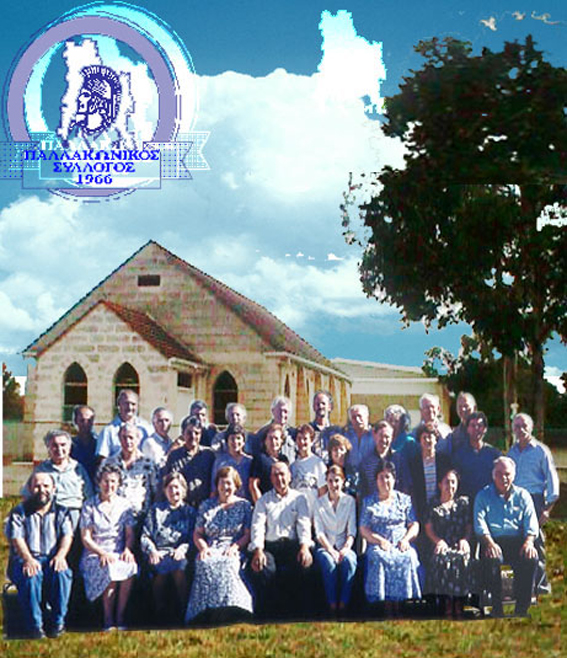 THE PAN-LAKONIAN SOCIETY OF SA
"LEONIDAS" INC.
By Lily Warrick (Year 4)
The Pan-Lakonian Society of South Australia "Leonidas Inc" is a very long and difficult name for a group of Greek migrants from Lakonia. It began in 1966 for its members and their families to get together and have some fun.
Lakonia is in southern Greece. Most people know it as Sparta which is famous for its history and the 300 Spartans. Their leader was King Leonidas.
Lakonians first came to Adelaide at the beginning of the last century but most came after world war two because Lakonia in Greece had become very poor .
The group has about 500 members. You don't have to be Greek or Lakonian to join. Most members are working people. Some are professionals, some are shopkeepers, some are factory workers and some are fruit pickers. Most find it hard to speak English.
The Pan-Lakonian Society helps our school in many ways. It sponsors Souvlaki Day every year. It also sponsors our annual achievement awards and gives prizes to the highest achieving boy and girl.