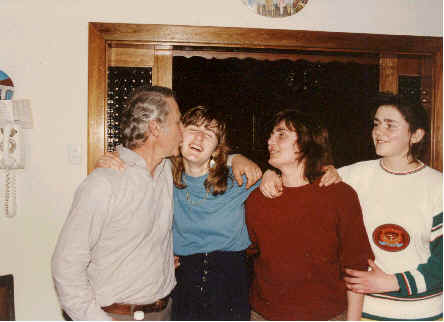 Vasilis Ghiouzepis is a migrant from a little town called Asopos in Southern Lakonia, a region of Peloponnisos in Greece. He was born on 21May 1941 and moved to Australia when he was 24 on 21 May 1965. He is married to Diamando and has two daughters, Koula and Eleni.
In Greece he lived on a farm and he grew figs for drying and selling. His father, Panagiotis, was a shoemaker. Other families in the village made their living by growing oranges, lemons, watermelons, tomatoes, potatoes and other vegetables.
All young men in Greece go to the army for about two years when they turn 21.
Vasilis decided to come to Australia when he finished national service in the Greek army in 1964. He arrived on the ocean liner Arcadia on 21May 1965.
When he came to Australia to get on he worked at lots of places. First he worked at Farmers Union in the butter department. Then he moved on to Kelvinators at Woodville where they made refrigerators. After that he got a job at Holden making cars. At PGH they made clay pipes and at Elders he worked in the wool stores. It took him seven years to save up enough money to buy a house in Australia. Before that he rented houses to live in.
Vasilis has been a member of the Pan-Lakonian Society ever since it began in 1966. He has been president, secretary and treasurer. He likes going Lakonian Family Centre on Friday nights to relax after working all week. He enjoys having a drink and a meal with friends there. They listen to music, chat and enjoy telling stories to each other. They really like talking about the villages in Lakonia. He also goes to the Family Centre for barbecues on some Sunday afternoons and on Greek festivals as well as New Years Eve when they have a huge party there
Vasilis has had a very exciting life. He is proud of his heritage and the Pan-Lakonian Society is very important to him.