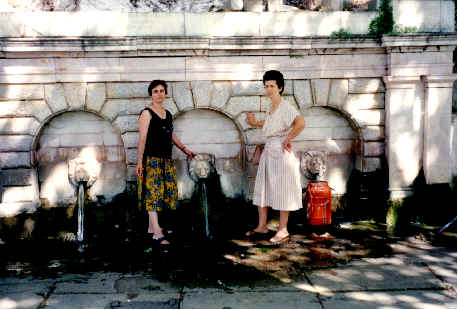 D

iamando Ghiouzepis is a very caring migrant woman from Agios Vasilis in southern Greece. She was born into a family of eight children in November 1946.

She lived in Agios Vasilis for eighteen years and in that time she finished primary school and three years of high school. She did not like high school because there was no high school in her village so she had to travel to another village and back every week. Even when she went to school she still had to help her mother and her father in their tilling fields. Her jobs included picking olives for olive oil and picking berries for cooking.

She came to Australia in 1964 when she was just eighteen because one of her elder sisters was already living here and she was told Australia offered a better life. Before she came to Australia Diamando thought that Australian people would make fun of her and her culture but she was surprised when she moved here and everyone was really nice in Prospect, South Australia, where she first lived and still lives.

After living in Australia for about two years she got married to Vasilis Ghiouzepis and had two wonderful daughters: Koula who is now 36 and Eleni who is 32.

In Australia Diamando first worked in a factory and later she worked as a house cleaner. She is now retired and often flies to Sydney to see her daughter, Eleni, who is studying to be a kindergarten teacher.

Diamando's achievements in life, which she thinks are important, are raising her family, educating her girls and now having grandkids. The two countries Diamando loves the most are Australia and then Greece. She says that if she was asked to go back to Greece she just wouldn't because she loves Australia and knows it more than Greece.

Diamando attends the Lakonian Family Centre every Friday night to wind down, have dinner, talk to her friends and have fun.